MALA Project
/ 2022
/ Instructor: Natasha Jen
/ Brand Identity
MÁLÀ (Pronunciation of the Chinese word "Spicy") PROJECT isa Michelin Bib Gourmand Recommended Chinese restaurant inNYC that serves mainly MALA Dry Pot.MÁLÀ DRY POT, meaning numb spicy stir-fry pot, is a wok-fried(super high heat) pot composed of spices and different kinds ofingredients. It's kind of like a dry version of hotpot but fried withdipping sauce.

It is originally from Chongqing and became superpopular throughout China. It is usually considered as the "downto earth" street food just like hotpot and Chinese BBQ.


Problem:
The Current Visual Identity is minimalistic, chic and modern, whichis conflicted with the original "down to earth", cheep and messy vibefrom the food itself. It has very little to do with mala dry pot and itsoriginal culture.
Mission:
Preserve the modern retro minimal style, blend with more livenessand spiciness from its origin&culture at the same time.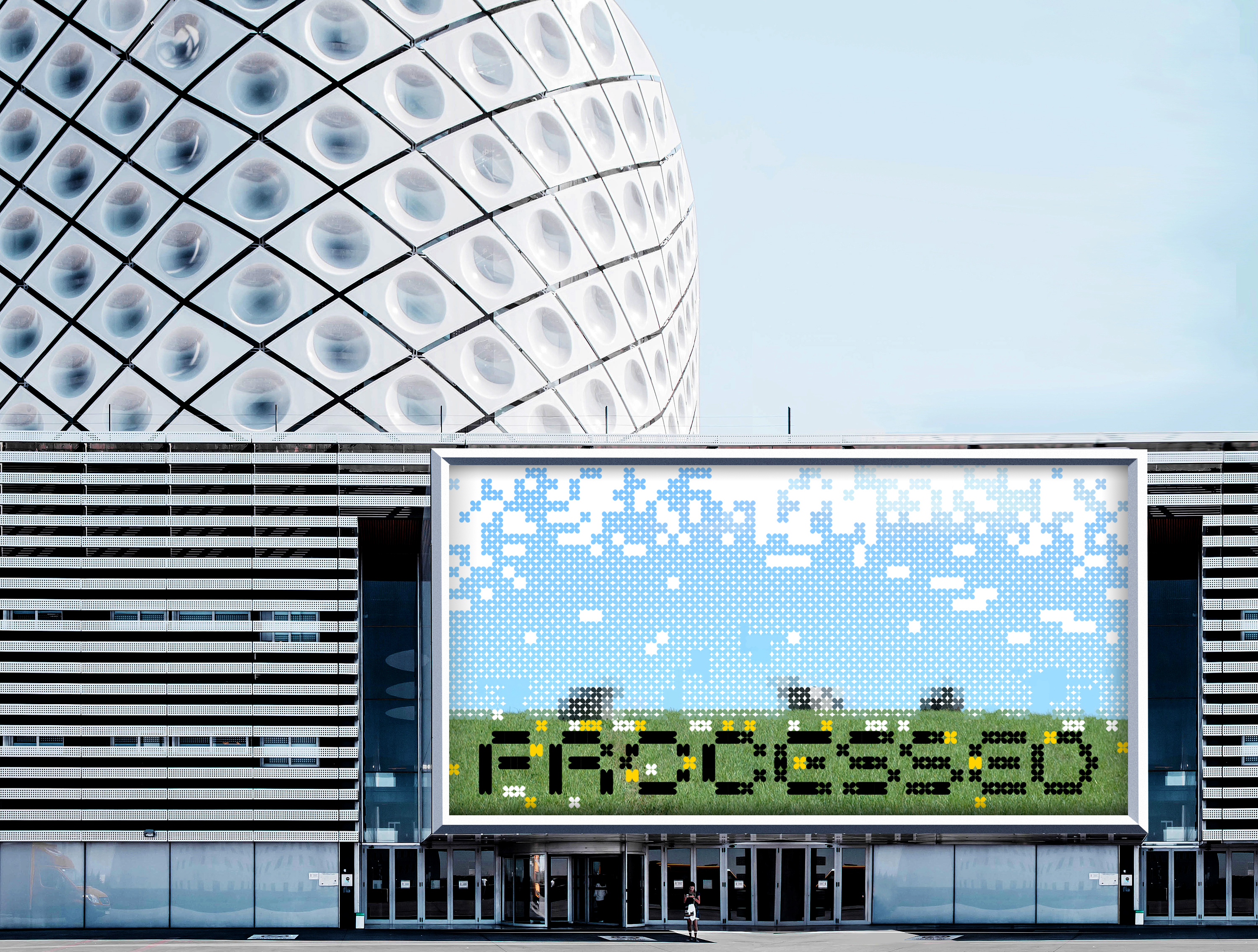 Processed
/ 2022
/ Instructor: Natasha Jen
/ Brand Identity
Processed is an exhibition in the Whitney Museum that reveals the truth behind the food industry.

The concept was inspired by the process of how our food industry had gradually became this dehumanized monopoly big factory today. It may seems like we have much more choice in modern age than before, but the truth is we only have one option, corn. Due to the

cheap, prolific nature of corn, it is used in basically everything we are eating and using today including coke, toothpast, and even wet paint.


Mutter Museum
/ 2022
/ Instructor: Natasha Jen
/ Brand Identity
The Mütter Museum is amedical museum locatedin Philadelphia. It containsa collection of anatomicaland pathological specimens, wax models, and antiquemedical equipment.

The museum is part ofThe College of Physiciansof Philadelphia. The original purpose of thecollection, donated by Dr. Thomas Dent Mutter in1858, was for biomedicalresearch and education.

Problem:
The current visual is conservative, academic and old-fashion, which is contradictory to the bizarre nature of its exhibits and its promotional images.
Mission:
Emphasize on its cool&bizarre nature and preserve its original goal of academic use at the same time.

Concept:
Inspired the variety and diversity of medical collections in the Mutter Museum. Also play with the diversity of type, making type and image collages.
The Bodega

/2021
/Instructor: Natasha Jen/Brand Identity
The Bodega is a perfume boutique based in NYC that collects, sells, and exhibits different kinds of unique air from all kinds of things around the world.

Its mission is to bring fun and excitement to the anxious people living in this bored-out city by bringing them the fresh air from the Himalayas to the crowded F train on Monday.

The logo and visual system were inspired by the signature part of New York City, Grafitti. Through exploring Graffiti typefaces, I customized this dynamic logotype and developed a visual system based on that with the combination of stickers. Each letter with its color stands for an individual product line, and each sticker has its explanatory functions.X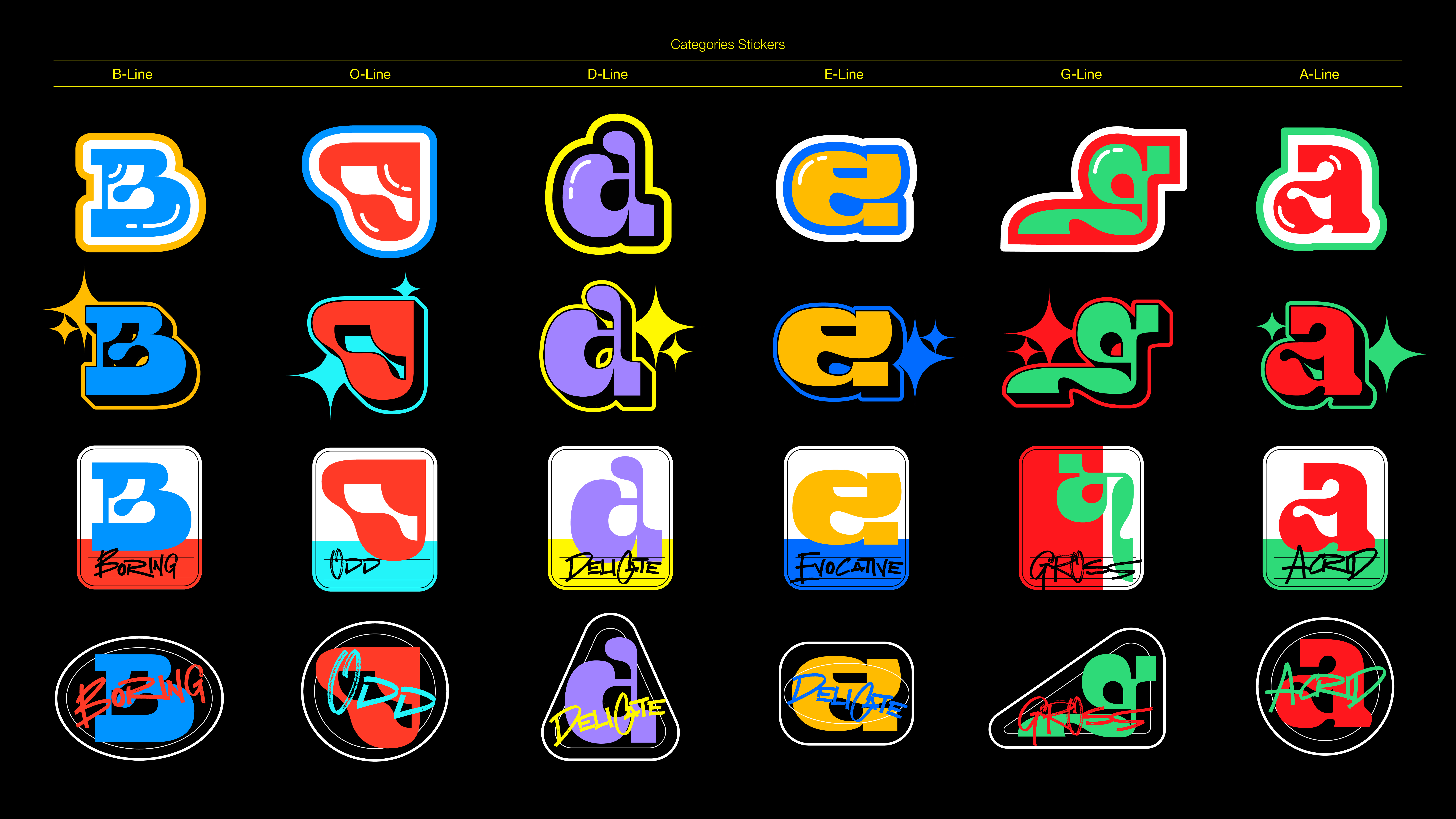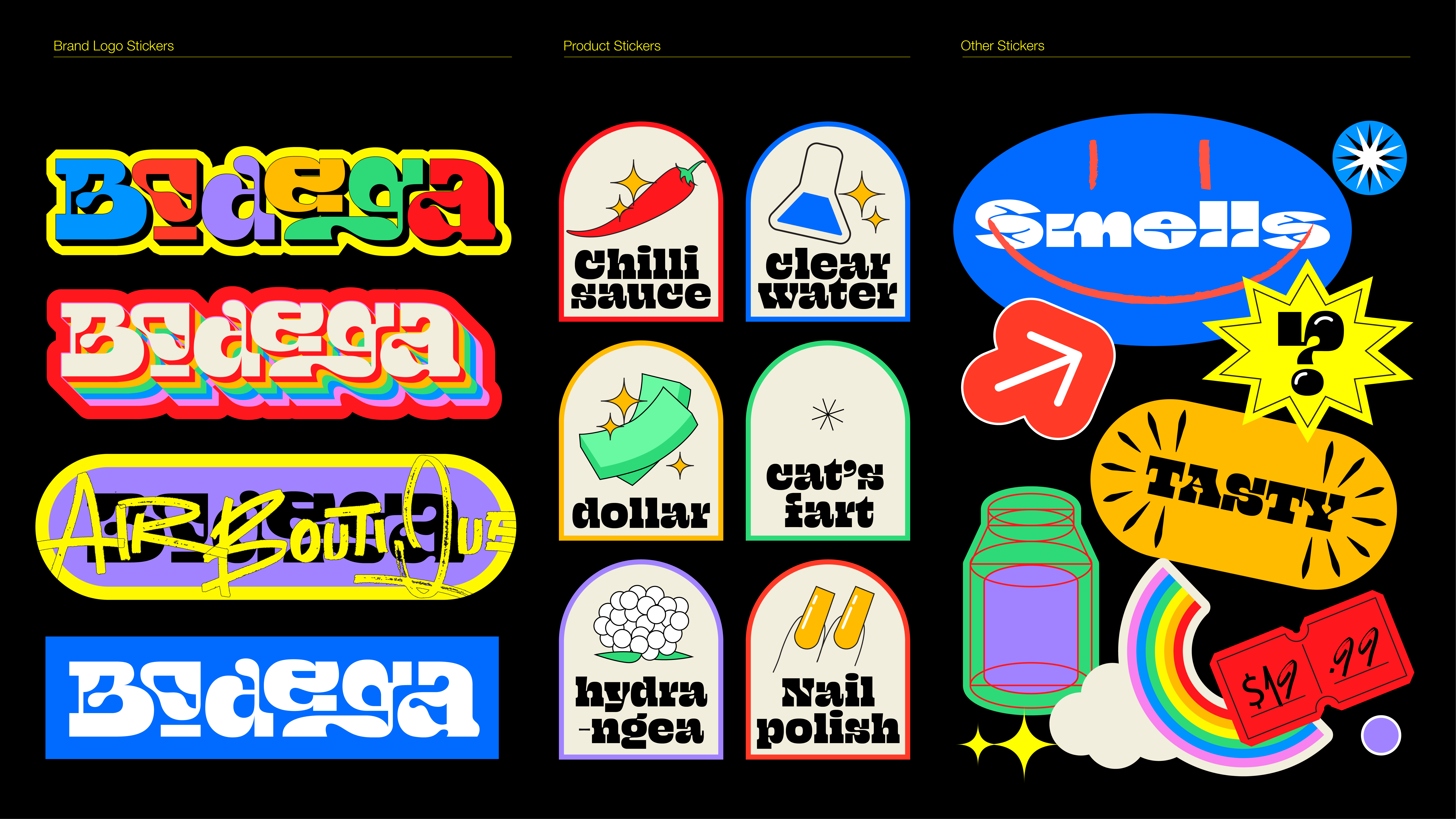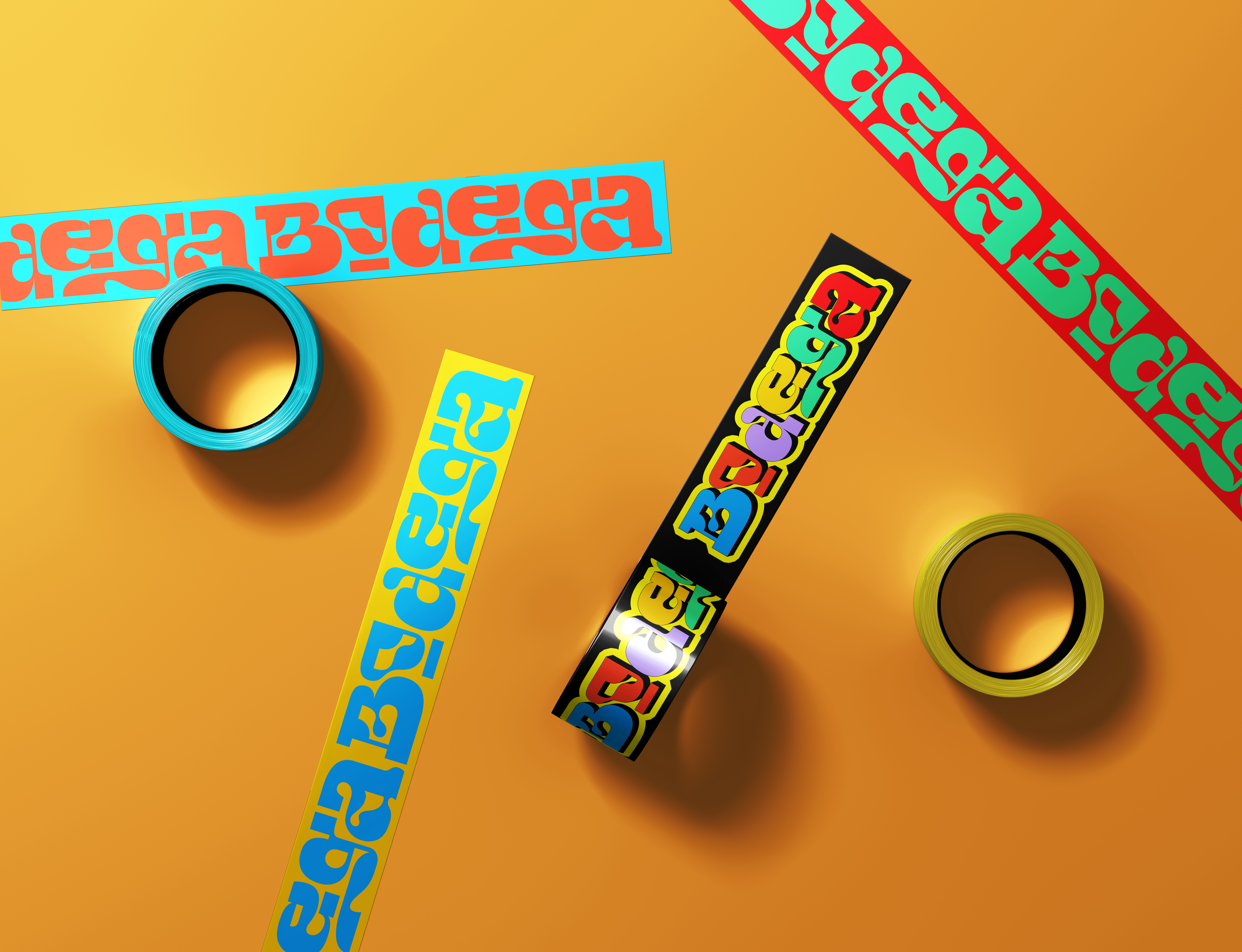 Flow Bubble
/ 2021
/ Instructor: Aron Fay
/ Custom Typography
Flow Bubble is a display all capital typeface designed based on circular grid. It was originally inspired by the beauty of bubbles floating in the air.